RIDE YOUR OWN JET SKI

What an exciting way to see the magnificent Bay of Islands, not only do you get to see what the islands have to offer, you also get the thrill of riding your own Jet Ski. From island hopping to blasting through the famous Hole in the Rock. Enjoy snorkelling in crystal clear lagoons or a picnic on a quiet island. We can offer it all.
Add some adventure to the day or vacation by ripping through the water on a jet ski. Show off your skills and get a rush jet skiing.
TOUR INFO

All tours are guided by a professional skipper with great local knowledge.
Prices are per jet ski.
All skis can take up to 2 adults or 2 adults and a child.
Our tours operate daily in most weather conditions.
A reasonable level of fitness is required, as some conditions can be physically demanding.
Thorough safety briefings and demonstrations are provided by qualified tour guides and tours are fully supervised at all times.
Safety gear and spray jackets are supplied.
What to bring: towel – hat – swimwear – light footwear – sunscreen – cash/card for café purchases.
Valuables may be taken in the jet ski glove box (water resistant) or you may choose to store them in the jetty lockbox to pick-up upon your return.
Minimum driver age is 16 years old.
Minimum passenger age is 8 years old and 12 years old  (recommended) on the longer tours.
ROUTE MAP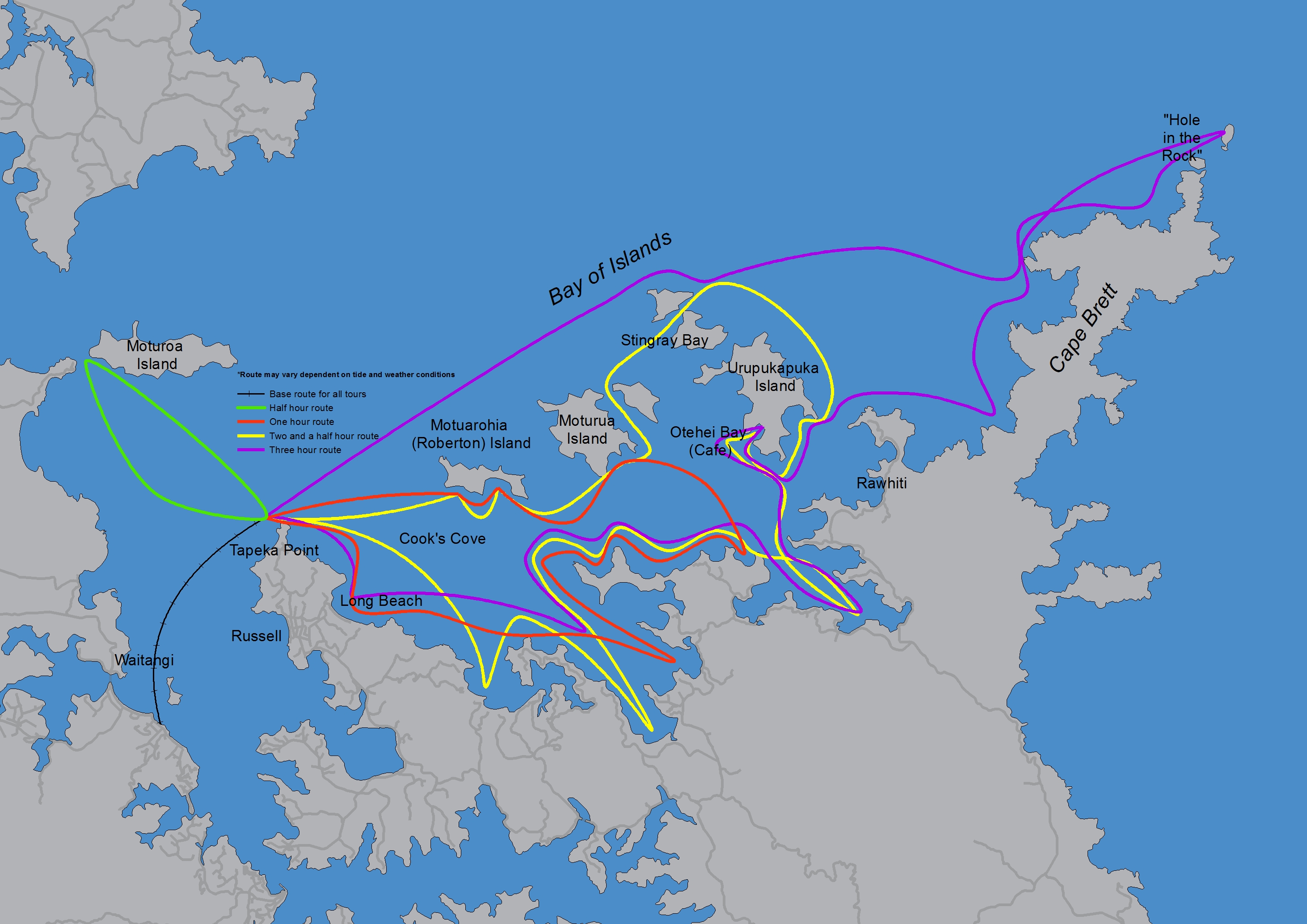 1/2-HOUR EXPRESS

Head out with your skipper to the calm waters of Moturoa Island, on the way, cruise past the historic Waitangi treaty grounds and have a glimpse at the scenic Kerikeri Inlet. A great tour for kids.
$180 per ski +$25 extra passenger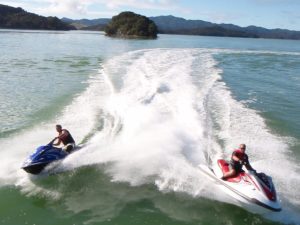 1-HOUR ISLAND BLASTER TOUR

Cruise out past rocky Tapeka Point, stop at historic Cook's cove to visit Captain Cook's first landing, then head around delightful Moturua Island and back, looping through some of the mainland bays with picturesque scenery.
$250 per ski + $30 extra passenger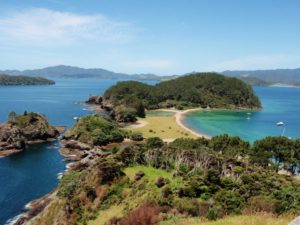 2 ½-HOUR BAY BONANZA

Visit historic Captain Cook's first landing in the scenic Bay of Islands. Head northeast past the stunning, clear blue waters of Stingray Bay. Follow your skipper out into the open ocean where you will get a glimpse of the rugged Cape Brett coastline.
Continue to travel though the bay until you get to Urupukapuka Island where we stop at the only island Café in the Bay for delicious local cuisine or a refreshing kiwi brew. Be prepared to explore some of the delightful mainland bays as we weave our watery way home to Paihia.
$410 per ski + $45 extra passenger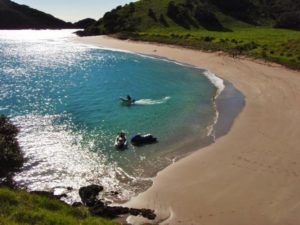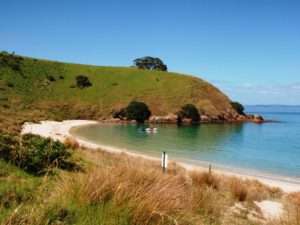 3-HOUR ISLAND EXPLORER

Explore all that the beautiful Bay of Islands has to offer. See caves, tunnels, sparkling lagoons and beautiful beaches. Take on an adventure, visit the famous "Hole in the Rock" and experience blasting through it on your own jet ski!!! Explore the rugged Cape Brett coastline, an untouched slice of New Zealand.
Stop for a refreshing swim or snorkel and find a red moki or some blue maomao. Stop at the only island café for delicious local cuisine or a thirst-quenching kiwi brew, alternatively, pack a picnic to enjoy on a pristine private beach.
$490 per ski + $55 extra passenger (minimum 2 skis)